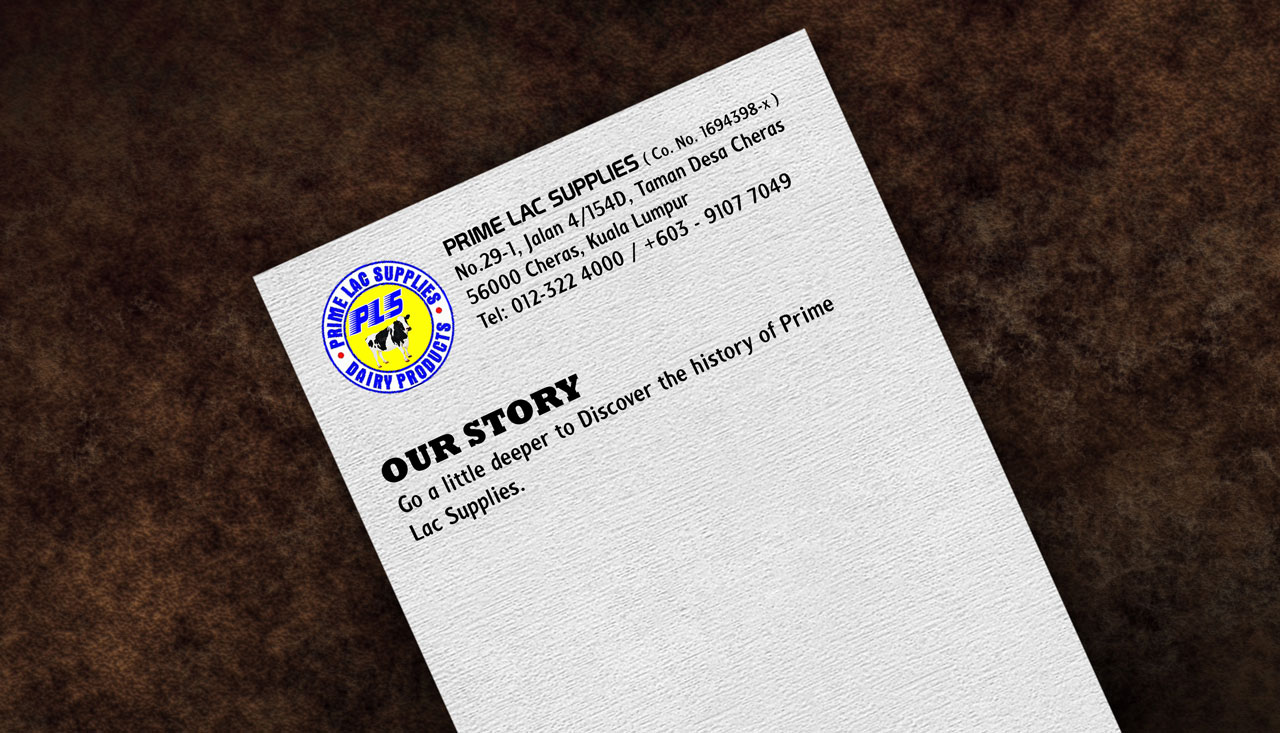 Our Story
Prime Lac Supplies Sdn Bhd [200703115841 (001694398-X)] is a Malaysia's dairy distributor. Established in 2001, the company has involved in the wholesales of Milk Powder, Ghee and Yogurt ingredients throughout Peninsula Malaysia in the past 19 years. With consistency in product quality and prompt services, PRIME LAC SUPPLIES has managed to increase its customer base tremendously since inception. Additionally, we also provide basic food technology guidance to customers who require assistance with regard to our products and applications.
PRIME LAC SUPPLIES plays a significant role in supplying the dairy needs direct to customers and manufacturers. As we mainly cater for the commercial sector, our prices are always reasonable and competitive. All of our products are imported from New Zealand, Australia, Belgium and Holland. We carry only fresh stocks and customers can rest assured that our products are all Malaysian HALAL (Jakim) certified.
Moreover, our goods are hygienically stored at room temperature before they are sent to customers. Our fleet of vehicles do not share transport with other products, except DAIRY PRODUCTS. Thus customers can rest assured that there will be no unwanted flavours or odours. Dairy products are known to be sensitive to flavours and odours, but through PRIME LAC, you get your dairy products in its original form and packings intact at your premises, within the said time.
Products marketed by Prime Lac Supplies includes NZMP Fonterra (Instant/Full Cream/Skim/Buttermilk), Creamer L50 & L10, Westpro, Milkee Cow, Dairigold, Synlait, Westland, Murray's and Australian Pure Crystaline Ghee.